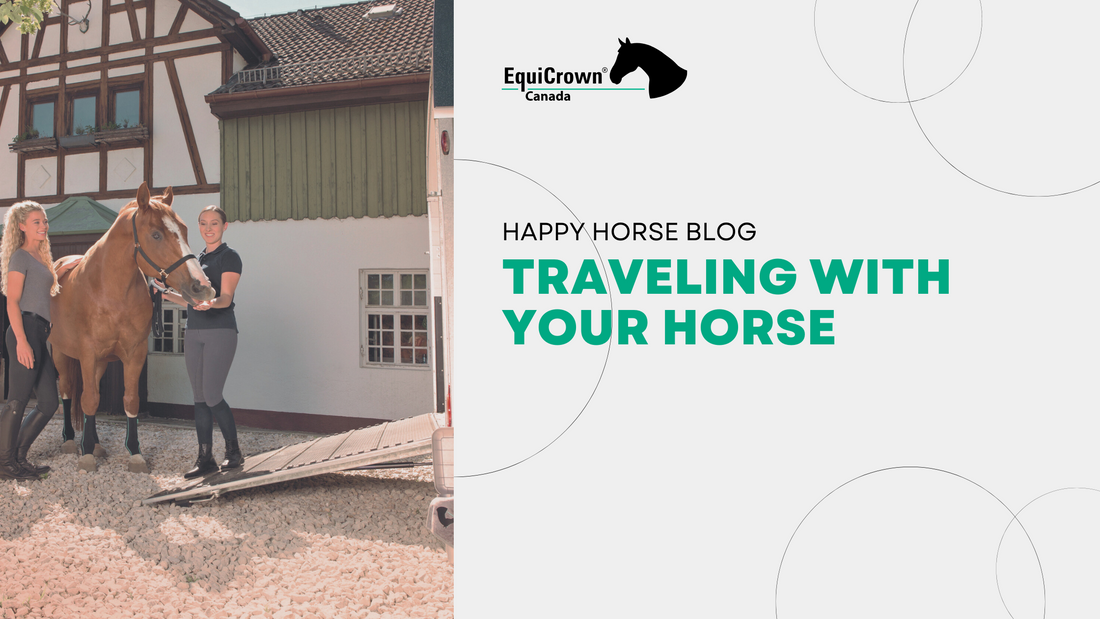 Traveling With Your Horse: Expert Advice On How To Avoid Stress And Injury
A horse is not a cargo you can just transport anywhere without taking any precautionary measures. It's a living, breathing creature that can get hurt, suffer or get stressed when changing its environment.
Before you go on a trip, make sure that you, your horse, and your trailer are ready to take the journey safely and without any incidents. Any longer trip will need some preparation and planning to make sure it all goes well.
In this article, we'll share some tips on how to travel with your horse while keeping it safe and healthy. Read on to find out how to get ready for a safe trip with your equine friend.
Here's what we will cover:
Safety measures for your trailer
Equine first-aid kit
Shipping fever symptoms and prevention
Leg protection
Ensure that your trailer is safe
Always make sure you use a well-equipped, fully functional truck, trailer, and hitch before you hit the road. This tip is crucial if this is your first trip with your horse using this vehicle, but you still shouldn't overlook it if you travelled with this ensemble before.
Check the breaks, tires, wiring, and hitch at least once a year and every time before you travel long distances. It can save your horse's life and even your own.
Keep an equine first-aid kit
Always travel with an equine first-aid kit that's placed handy, just in case anything goes wrong. No matter how careful you are and how many precautions you take before the ride, an injury may still happen, and it's best to be prepared.
In case of an accident, time is vital, so it's best to have everything you need in one place, so you don't have to waste precious time searching for a thermometer or a bandage. 
Keep yourself safe
You probably already know that you should always put on your own oxygen mask before you attend to your children or loved ones in case of a plane crash. The same goes for traveling with your horse.
If it's your first trip, you might be tempted to look after your horse all the time and neglect some pretty basic common-sense safety rules. Remember: you can't help your horse if you hurt yourself; be careful and always respect the traffic rules.
Keep your horse fed and hydrated
It's essential to have your horse well hydrated and fed during the travel. You can buy slow-feeders to keep hay in one place and make sure he can feed without getting hurt. To prevent dehydration, give your horse plenty of water every time you stop.
You can treat your horse with electrolytes and probiotics for colic prevention to ensure he stays hydrated and in good shape.
Prevent shipping fever
Some horses may develop a respiratory disorder during transportation that is called shipping fever. Their stress response causes it, and the symptoms can last for days.
Horses might get a fever and a high respiratory rate, sometimes accompanied by coughing, nasal congestion, and appetite loss. If you notice any of these symptoms, call your vet and make sure he gets checked.
You can prevent shipping fever by making sure you often stop to minimize stress, keeping your horse hydrated, and making sure he can lower his head to clear his nostrils.
Monitor your horse's vital signs
It's essential to monitor your horse's vital signs during and after the travel, to make sure he's not sick or suffering. Check his pulse, respiratory rate, and temperature twice a day and call your vet if anything seems out of place.
Place bedding in the trailer
If you have a long road ahead and a closed trailer, make sure you include some bedding in the trailer to reduce the horse's legs' tension. Having little room to move for hours may increase the risk of stocking up or getting hurt, so having an extra layer of protection always helps.
Properly apply compression wraps for leg protection
Compression wraps are ideal for preventing stocking up during long transportations. Make sure you apply them correctly, so they fit your horse's leg like a second skin. It's ideal to have your horse wear compression wraps for a couple of hours every day before they travel to make sure they are used to them and don't cause additional stress.
When using EquiCrown Compression bandages for long transports over 8 hours - it's best to apply for 8 hours, take off for a couple of hours, reapply for up to 8 hours. This will allow the legs to have a breather on such a long trip.

Bottom line 
Horses are quite sensitive to transportation, so you must do your part to ensure they have everything they need to be comfortable and safe while they travel. From food and water to leg protection, every aspect must be carefully planned to have a safe trip.
If you would like to know more about travelling with your horse for the first time, get in touch with us. 
We will send you FREE tips, product information, and offers in our newsletter.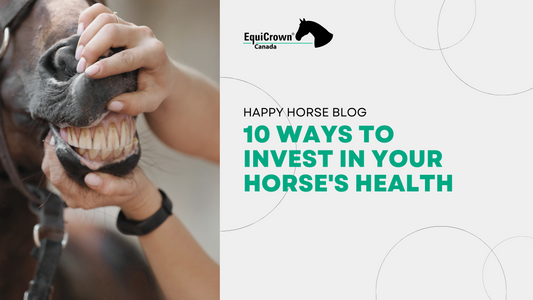 10 Simple Ways To Invest In Your Horse's Health
Investing in your horse's health doesn't have to cost a fortune. Find out what you need for horse-keeping.