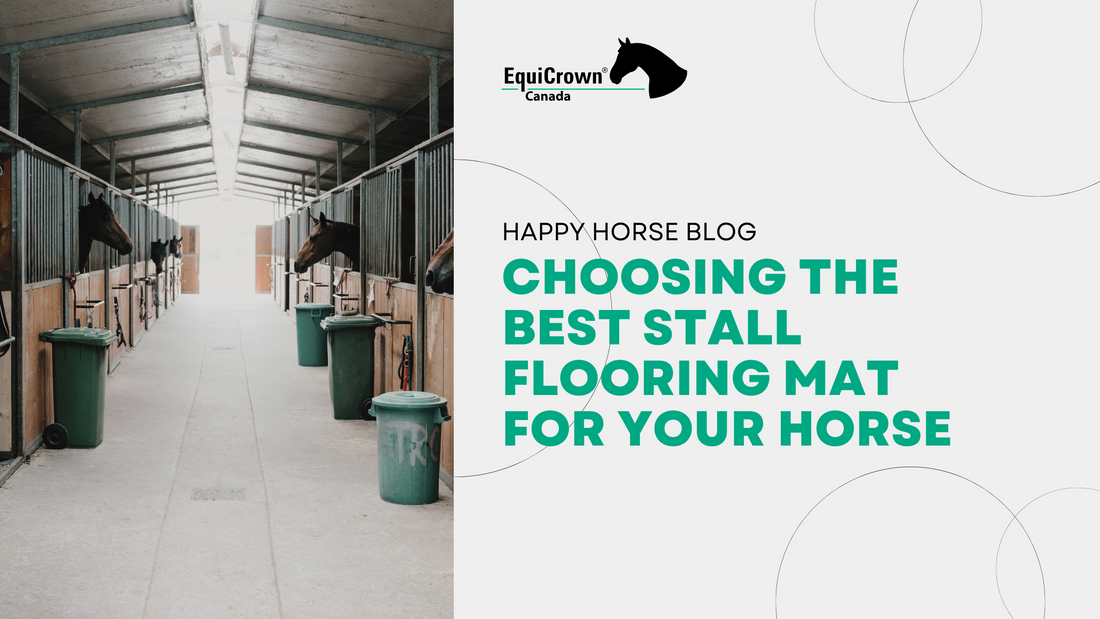 Choosing The Best Stall Flooring Mat For Your Horse
Stall floor mats have vital importance in any barn since they can provide your horse with the comfort he needs. You are probably looking for the best stall flooring mat, but you don't know where to start with so many options on the market. Don't worry; we've got you covered.
We will guide you through the journey to find the best stall flooring mat for you and your horse.
Let's see why you need a stall flooring mat, what criteria you should be basing your searches on, and how to decide what's the best stall flooring mat.
Why you need a stall flooring mat?
A stall flooring mat can help you create a comfortable and healthy environment for your horse. It can offer a warm and protective coat that you can easily clean and maintain, saving you time and money.
Let's stop for a moment and think about all the adverse effects that the lack of a good stall flooring mat can create.
A surface that may become urine-soaked can lead to respiratory problems for your horse.
If the floor is cold, your horse may lose body heat and develop various health issues.
A hard surface can aggravate arthritic joints and cause scrapes on your horse's limbs.
Next, let's take a closer look at the benefits of using a stall floor mat.
Warmth
Stall mats are excellent insulators and offer a lot of warmth to your stable. This can come in handy in the winter months because they help you protect your horses from the effects of cold weather.
Protection
Using a quality stall floor mat that doesn't slip may reduce the risks of accidents, cuts, and scratches in the barn, keeping your horse healthy.
It's crucial to minimize the chance of cuts or scrapes and reduce bacterial growth since even a little scratch can favor bacteria that put your horse's health at risk.
Cost-effectiveness
Everybody wants to save money by using products that can prevent accidents and minimize health risks. We all know vet bills are expensive, and you don't want to put your horse's health at risk.
Also, as we all know, time is money, which takes us to our next point.
Saving Time
Time is a priceless asset, and you need to use it wisely. A quality stall floor mat reduces the time spent cleaning and looking after your horse. A non-permeable mat keeps urine away and is resistant in time. Horse stall mats help prevent horses from digging in their stalls, so your bedding stays clean, and there is a lot less maintenance for you.
What to consider when choosing a stall floor mat
You should consider various factors when choosing a stable mat, and if you don't have prior experience, you might be missing some key aspects and end-up with a product that doesn't fit your needs. Here are some of the most common elements to look after.
Most stall floor mats are made of rubber, but be mindful that there are different qualities and types of rubber, and not all of them have the same properties. We, at Strathcona Ventures, offer the latest technology when it comes to stall floor mats.
Foam and Rubber composite Stall Mats
Our SilverTec™ Stall Mats are made from a therapeutic non-permeable micro-cellular foam rubber composite, which provides superior comfort and insulation.
They also drain well, are lightweight, and provide a higher level of biosecurity than other mats on the market. The non-slip surface reduces the risk of injuries, and the colloidal silver surface layer helps control microbial growth and staining.
Black Rubber Stall Mats
Black rubber stall mats are durable, wear-resistant, and resilient, so they are ideal for stalls, wash racks, aisle ways, and other heavy traffic areas. They are designed to protect the floor while providing a slip-resistant surface.
This material is also eco-friendly (made with recycled rubber) and does not promote bacterial growth.
Size
When it comes to stall mats, size matters; you can choose mats that can cover the entire stall, but their placement and handling can be more difficult. If your horse damages one area of a one piece full stall mat - you have to replace the entire stall mat.
Most stall mats come in  4' x 6' size, and they are easy to work with, clean, and maintain. This gives you the flexibility to replace a damaged mat versus a one piece full stall mat.
Thickness
Stall mats vary in thickness from 10 to 25 mm, but the thicker, the better when it comes to your horse's comfort. A 25 mm thick stall mat has a longer lifespan, and it's less likely to curl and move. That means it's both safer and more comfortable for your horse. Also, the thicker the mats, the less bedding you will need to provide comfort to your horse. You can use around 25% of your normal bedding usage to be both comfortable and safe.
Thickness is an indication of quality, so always make sure you choose a thick stall mat and check the weight. You don't want to end up with a mat that is too heavy or too hard to handle.
Permeability
A good quality stall mat should be impermeable to ensure that urine does not soak up the mat and cause odors. Always check if the mat you will buy is impermeable, even if the price is a bit higher. It will be worth it in the long run.
Conclusion
Choosing the best stall floor mat can require quite a bit of research in order to understand how each material works and its benefits.
If you are not familiar with them or you haven't decided yet, we would love to hear from you. Get in touch with us, and we will be happy to share tips and tricks on how to make the best choice for both you and your horses.
We will send you FREE tips, product information, and offers in our newsletter.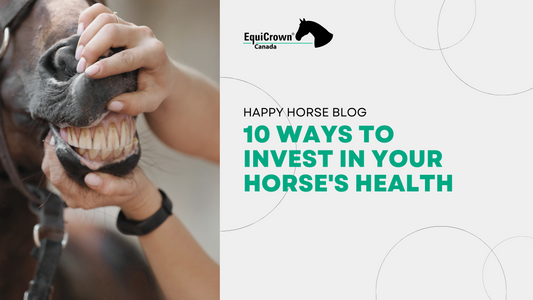 10 Simple Ways To Invest In Your Horse's Health
Investing in your horse's health doesn't have to cost a fortune. Find out what you need for horse-keeping.